Smart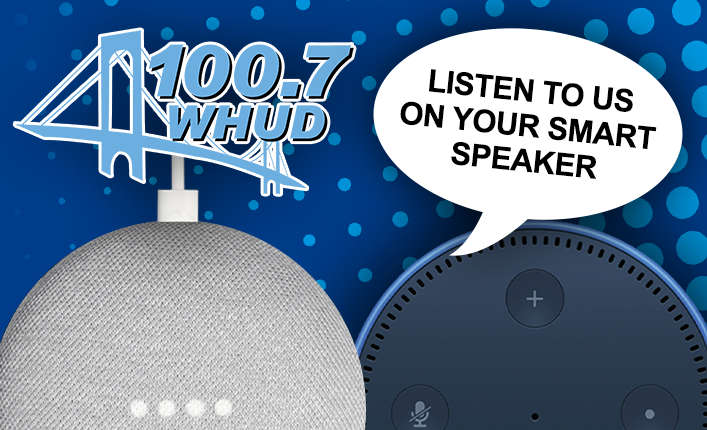 Listening to 100.7 WHUD just got so much easier if you own a smart speaker!
Alexa
First you need to enable the 100.7 WHUD skill.
Say, "Alexa, enable the 1007 POINT SEVEN W-H-U-D skill"
Visit the Skills section of your Alexa Smartphone App and search for WHUD. You can also click here to access the WHUD skill from Amazon.
After you have enabled the Skill, listen to our station just asking "Alexa, launch 100.7 POINT SEVEN W-H-U-D".
---
Google Assistant
Download the Google Assistant app on your phone app store
Ask your Google Assistant App "Hey Google, Play 100 POINT SEVEN W-H-U-D"
Enjoy One Great Song After Another from your smart phone or Google Home speaker.