100.7 WHUD's HOLIDAY Hi-Lo Cash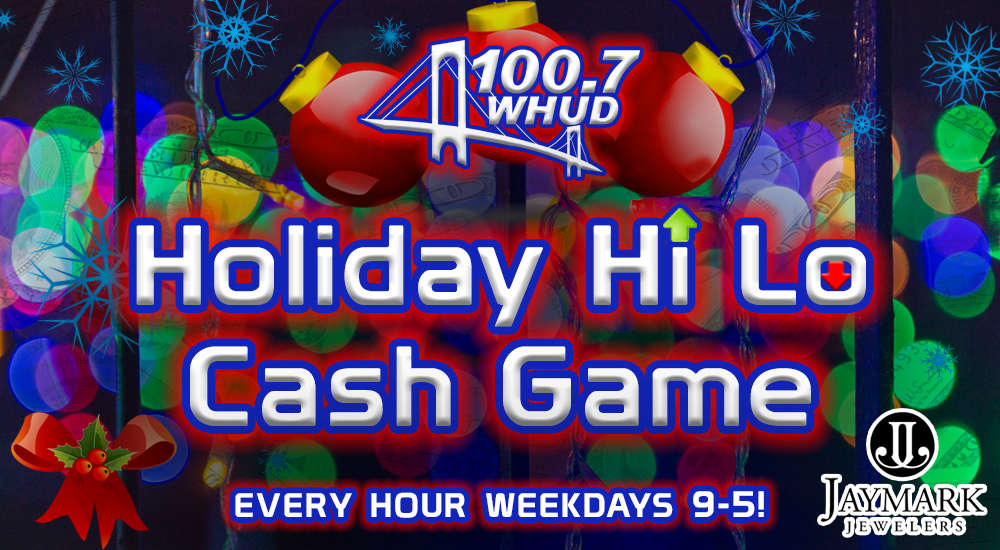 Hi, it's Mike and Kacey from the morning show.
Holidays 2023 are here and so is WHUD "Holiday Hi-Lo". Our Hi-Lo jackpot is never less than $1000 and usually higher (wouldn't that come in handy this time of year?).
WHUD Holiday Hi-Lo is played Mon-Fri from 9am to 5pm. Tip: Remember, every wrong guess gets you one step closer to winning the cash jackpot (which is never less than $1000).
Insider Bonus: Watch your email as we're going to make it easier for you to win the WHUD Hi-Lo Jackpot. We will be sending you the last two digits of the current jackpot.
For example If the jackpot is 1234.35, we'll tell you "35" so all you have to guess are the first digits. We'll never mention this on the air, so please be looking for your insider email.
From all of us at 100.7 WHUD, thank you for listening and for being such a loyal listener. We hope you'll continue to spend the holidays with us, and good luck in winning the Hi-Lo cash.
Mike and Kacey